Everything You Need to Know About Exposed Aggregate Concrete
Because of its incredible durability and long lifespan concrete mix was prized a lot by contractors and anyone who is working with it. However, the grey appearance of standard concrete is looking less appealing to people who are looking to make their homes more beautiful and to add something different.
The good news is that concrete now comes in a wide range of decorative styles which offers more flexibility and aesthetic freedom.
One of the most favorite types of decorative concrete comes under the name of exposed aggregate. Many people are still not informed and cannot understand the qualities and benefits of using the exposed aggregate and why it is so popular.
This exposed aggregate can be compared to a piece of marble or granite which is transformed by polishing. In order to see the exceptional beauty that is lying underneath you will need to strip away the surface of a plain surface. When we talk about concrete this beauty comes in form of natural or manufactured decorative aggregate.
The ornamental technique of exposing aggregate has been used since the early 1900s. This process was working well before pattern stenciling, stamping, and decorative overlays turned trendy. However, this technique is far from being ready for retirement mostly because it is used on a daily basis and there is a lot of demand on the market.
An exposed aggregate finish provides a number of advantages. And lots of today's decorative concrete contractors are discovering inventive methods to take exposed aggregate to a brand new level.
In this article, we are going to provide you with more information about exposed aggregate concrete, how it is made, and what is the best way to use it.
Tell Me More About Exposed Aggregate Concrete
Mixing the cement, water, and aggregate is the standard procedure for getting concrete. In most cases the aggregate is fine and like that it can be easily blended into the mix when you pour the concrete. The aggregate consists of grains of rock and small pebbles and it can be coarse or fine.
There are a few easy processes in order to get an exposed aggregate. One way to get exposed aggregate is for the installer to actually add a mix of large aggregate to the concrete mix so it can become visible on the surface. Another way to get exposed aggregate concrete is to rub the existing concrete surface with a watery sponge so you can wipe some of the cement which will create the paste and a smooth surface.
You can also notice there are some materials that are used as decorative like sea glass, seashells, bead glass, pebbles, and many more that can be added so you can get a different look to your exposed aggregate surface.
You need to know that the different colors and shapes of these decorative materials will give a unique look to your exposed aggregate finishes. Additionally, there are some other decorative treatments that you can use for an even more unique appearance.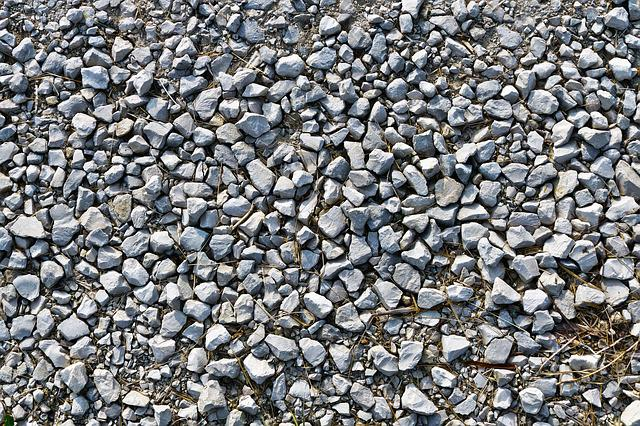 Where you can use an Exposed aggregate
When you are looking for flooring options the two main things that will affect your choice is sturdiness and look. You would probably want a surface that will be appealing and long-lasting. You may think that in order to get a hardwearing surface you will need to sacrifice looks and vice versa.
With exposed aggregate, you will be able to get a great finish and very durable flooring which means you will be able to get the best of both worlds. This flooring option will not only improve the overall beauty of your place but will be able to withstand extreme conditions.
Because of its skid resistance and exposed aggregate finishes, this concrete mix is ideal for most of the flatwork which includes:
Patios
Pool decks
Sidewalks
Driveways
Plazas
Additionally, if you are looking for other decorative treatments, tilt-up panels, or concrete walls made from an exposed-aggregate finish there are some options:
Sound barrier walls
Decorative retaining walls
Architectural building facades
Pools
Exposed aggregate concrete is one of the most popular options for pools. You will be able to use it to finish the entire interior of the pool or it can be used only in the decorative border at the waterline. This method is also used for the decking that is made around the pool which will create a non-slip surface with some texture to the area and a unique look.
This method for pools is very popular mostly because it provides something different from standard grey concrete finishes and it doesn't create a smooth surface that is slippery which is a lot safer for the people going in and out of the pool.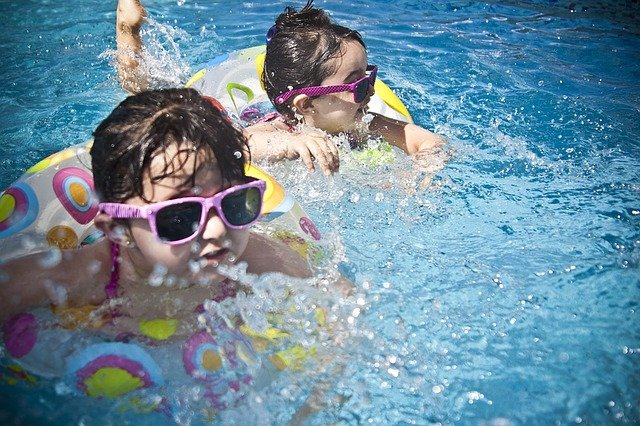 Pathways and Patios
When it comes to patios and pathways, exposed aggregate can be an excellent choice. Some people will comment that outdoor flooring needs more care and attention than indoor floors. We may agree or disagree with this, however, none can deny the huge impact of the outdoor area.
You will have a lot of freedom to become more creative with the shape and positioning. You have an option to wind an exposed aggregate walkway around a part of your yard that is landscaped or a path that is leading the way to an outdoor living space. You can easily make a path that parallels your garden or leads from your home to a she-shed or outdoor living area.
Another space in your property that should have perfect flooring is the patio. The patio is one of the most exposed areas of your house, a lot of neighbors are able to see that area, passers-by are seeing your patio, guests are coming to your house through the patio, and it can additionally serve you as a venue for your events.
All those examples suggest that patio floors are very important and you should take care that your finished surface will be efficient, functional, and sturdy. You will need a patio flooring that will not deteriorate after some time and that means exposed aggregate can be your best option for your patio.
Parking Areas and Driveways
A highly durable type of flooring is requested for your parking area and your driveway. Because it will need to accommodate at least one vehicle daily the finished surface should be highly durable in order to withstand the weight and pressure.
You should know there are many different options for driveway flooring, but exposed aggregate concrete seems to be one of the best options you can choose. The area will be easily maintained, and durable, most importantly it won't be slippery and all these benefits will come with using exposed aggregate.
Areas for entertainment
Your outdoor entertainment area should have sturdy flooring with new concrete in case you are inviting people over for get-togethers and parties. One of the main things, why homeowners turn away from standard concrete flooring, is the grey color which is not really warm and inviting. In opposite, it looks cold and dull to many people.
On the other side exposed aggregate is a lot more decorative than a classic boring grey-colored concrete. If you are looking to add a new life to your entertainment area outdoors and remove your old standard concrete mix then you should seriously consider exposed aggregate.
Precast concrete or Panels
Reading some information we understood that precast concrete started in ancient Rome if we consider that there was designed an extensive network of tunnels during that time. Those tunnels passed the "test of time" and still exist up to this day. Precast concrete is very famous in the United States, Canada, and Australia.
Precast panels are made with a mold that is used in order to shape the panels and they are made away from your home. The mold usually comes with wire mesh or rebar and concrete is poured into the mold after which the product is later cured in controlled conditions.
After the curing process is done, this precast concrete is delivered to the construction site or to your home where it will be waiting for installation. The exposed aggregate is making the precast panels more attractive. These panels (with different aggregate size) are usually part of bridges, building foundations, parking structures, and culverts among others.
Other Public Spaces
What has become one of the best options in public areas is decorative concreting. If you apply some unique designs to the top surface the exposed aggregate can become extremely attractive. It is a very popular option for spaces that accommodate a large number of people on daily basis but also for residential properties as well.
Making your garden more attractive
In case you decide to make exposed aggregate part of your landscaping you should know it won't stick out but it will blend in great with the surroundings. This decorative variety can come as an alternative to other options that you may find in different landscaping projects like block paving, and paving slabs, and it also goes well with limestone walls.
Pros and Cons of Exposed Aggregate
If you are still not convinced that this decorative option is a great choice for you even after reading everything we wrote above then we have some additional reasons why you should use exposed aggregate for your flooring project.
Pro: Stylishness
You have endless choices when it comes to this decorative concrete and you can freely say goodbye to the idea that bull float concrete is cold, grey, and boring. When we talk about texture, color, and look there are virtually unlimited design selections. You can even request the shape of the flooring to be altered by your preferences and needs.
Even when using the same mixes you will be available to request a different finish. Knowing this you can understand that a transition can be easily made for example from polished flooring in a certain part to an outdoor finish that will be able to guarantee you a non-slippery texture.
Pro: Great Durability
All the items that are lasting for a long time are considered cost-effective. The exposed aggregate is highly versatile and has a durability that is really hard to match and it can last for many years even without proper maintenance.
Other types of concrete made from different materials can be hard to maintain. You will need to take care of them on regular basis or you should perhaps call a specialist to ensure they can keep up for the years to come.
Exposed aggregate finishes will provide you with quality and good performance that will last for a very long time. If we compare them with stone pavers which are very popular in Canadian homes many people will tell you that stone pavers are very hard to maintain and can get damaged easily.
They are usually compacted, which means minimizing the spaces between one another. On the other hand, we have exposed aggregate which utilizes inert materials and they are molded and connected in one hard homogenous form. With the addition of abrasion and resistance together they have high compressive strength which suggests that this material is very durable.
Pro: Simple maintenance
You can leave alone this type of decorative concrete for a year and it will not reduce its quality, which means that it doesn't require a lot of maintenance. You can be sure that the exposed aggregate surface will look good as new even after several months.
In case some problem occurs you should know that it can be resolved very easily. If you are still covered with a warranty you can call your installer who will be able to professionally deal with your problem.
If you do not have a warranty then you can call professionals who will be able to provide you with great service and fix the problem.
For many homeowners that are using decorative concrete, cracks are often a huge concern. You should know that with proper maintenance which includes cleaning as well, this material will be able to last for five years at least without showing any signs of trouble, and also it will be able to save money that you have planned to spend on maintenance.
Pro: Very Economical
As we already said because this type of concrete does not require a lot of maintenance you will be able to save the money that you would pay for professional service. Exposed aggregate doesn't have filler that may eventually change the color, and also you are not going to think about weeds, gaps, and sand erosion. All these problems may appear if you are using different materials like pavers or bricks.
Con: Exposed aggregate can be prone to damage
Some of the decorative stones that are used can break in a couple of years. That is because the material is going to experience and will be exposed to constant traffic.
Cheaper materials can break when exposed to heavy and constant traffic. Because of that reason you should always pick high-quality materials, they have a much lower risk of breaking from walking and driving over.
Con: You cannot make a DIY project
In case you don't have experience when it comes to flooring it will be better if you call professional help. We would not recommend you to attempt a DIY project with exposed aggregate.
Con: Unprofessional installers
Always remember there are rules and regulations that need to be followed when it comes to flooring. By some research, many homeowners are not aware of this fact and may hire unprofessional installers.
It may become a problem because if you hire unprofessional installers you will probably waste a lot of time and additionally it may cost you a lot especially because you will need to do the whole job once again.
How to expose the aggregate in concrete?
The decorative aggregate is immediately ready to be revealed once the concrete is placed. Depending on the desired look and size of the project there are few exposure methods that contractors can decide from.
Brushing
This method doesn't require any special tools or chemical retarders and because of that reason is the simplest but also the oldest method as well. All you need to do is to wash away a top layer of surface mortar in order to reveal the aggregate underneath.
A thin layer of surface mortar that is covering the aggregate is getting washed away with water and scrubbed with a broom. You continue with the process until the aggregate is exposed to your desired depth.
This method is more suited for small jobs especially because the timing of the operation is critical and a big project may become a big mess if you are not experienced enough and because of that professional help is required.
Sandblasting
With abrasive blasting, it is possible to expose the aggregate after the concrete is hardened and set. The negative side of sandblasting is that it can fracture or break the concrete appearance. If keeping the color intensity and preserving the shape is essential for you then this method is not a good option for you.
Surface Retarder
Most of today's contractors immediately after placing and finishing the slab are spraying a chemical surface retarder in order to expose the aggregate. This process will delay the set and will give flexibility to contractors to remove a layer of cement later, by scrubbing or pressure washing. This method is crucial when dealing with large jobs or during hot summer weather.
You will be able to find a chemical retarder for vertical surfaces and they are thick enough to be painted on.
Is Exposed Aggregate the Right Choice for You?
With exposed aggregate, there is a great number of possibilities for you to choose from in order to make the best and most suitable design. If the exposed aggregate is not something that you are looking for, there are different services besides exposed aggregate that you can try. But most importantly you should always let a professional guide you on which options are better suited for your flooring project.
We hope that this article will help you understand exposed aggregate better and will assist you in deciding what are your flooring requirements.
If you are in need of professional help we would like to suggest to you the Concrete contractors of Kelowna who will be able to help you and guide you throughout the process with ease. They are a team of highly professional workers that can help you with any project you have.