Professionals with Concrete Kelowna BC
Some of the most used materials when it comes to construction is concrete. We use concrete material in order to build floors, retaining walls, pool decks, patios, driveways, basement floors, foundations, roads, and more.
The foundation of the houses that we use to live in and the buildings that we are using for work and any other non-commercial or commercial uses are made from concrete.
Because of this reason, the concrete work should be done professionally and the foundation needs to be built perfectly from the start to make sure that your workers and people who are going to live in the house or building are going to be safe.
This method will additionally help to prevent future costs for repairing it. In relation to this, having a great concrete contractor and good professional workers will bring quality when building these foundations and will make you survive and succeed in the concrete construction area.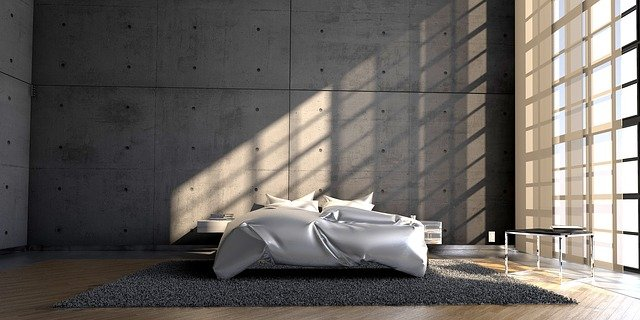 What You Need to Know About Concrete Contractors
Starting from the unmixed combination and up to the hard-finished foundation and concrete forming, the concrete contractors are people who are specially trained and experienced to handle concrete in these different stages.
Certified concrete contractors are people who have experience in the industry and will be able to create complex plans, designs, projects, and a specific solution suited to your project using their knowledge and experience.
Because of this reason the homeowners are able to choose their own customize renovations and design features on their possessions. Best contractors can use their knowledge, experiences, skills, and techniques in order to achieve a great result which will bring a great amount of satisfaction to their clients.
Concrete contractors that are professionally trained will be able to deliver projects with top structural standards, high quality, and customer satisfaction during the whole process and also after it is finished. Professional contractors will additionally look to meet your expectations regarding the project with their effective and reliable service.
What are the responsibilities of a concrete contractor?
Concrete details
Something that needs to be identified right from the start of concrete construction is the size, color, shape, finish, project design, and depth of the concrete material that will be used. All those things should be checked and secured before contractors start with the project because all these factors are able to affect the overall result of the whole project.
Preparation of the site
One of the many jobs that concrete contractors are having is site preparation. With this process, contractors are making sure that no grass, garbage, trees, or rocks are left on the construction site.
Additionally, concrete contractors will need to make sure that the ground is leveled, compacted, and graded. This is because they need to be sure that the ground can load the requirements of the building for many years to come and under different weather situations, especially against extreme weather.
In case the ground is not correctly prepared to withstand and permit the settling of dirt and moisture, it can make problems for the concrete which can compromise the whole project and the safety of the people who are going to use it.
Formwork
Formwork is one of many responsibilities that concrete contractors are having, and the capability of taking many designs and shapes is also one of the best characteristics of concrete.
Nowadays there are some innovations when it comes to concrete placing and formwork. Prefabrication is one of the most exciting innovations which makes formwork less expensive, less wasteful, and less intensive.
Concrete placement
Concrete placement is another job that is done by concrete contractors. During this process, the concrete is getting poured into molds and it is moved and leveled using shovels and rakes.
Finishing process
This process is happening after the concrete is poured, consolidated, and compacted. The process is done to make sure there are no air pockets left in construction. Sometimes the finish can be done with a broom, where a special broom is pulled over the surface in order to remove a thin layer and to make a rough texture quality.
This finish is called exposed aggregate and many people are requesting it because it adds a special look to the concrete and can guarantee a non-slippery surface.
In addition, if it's necessary the finishing can include putting some decorative elements to the concrete similar to acid staining or other methods.
Choosing a Concrete Contractor
In case you are having a concrete project, it is very important to hire the right concrete contractor. You should always look to hire professionals no matter if you have a small project, a big project if you are starting from scratch or you only need concrete restoration.
Hiring experienced concrete contractors is not only looking for someone on the internet and getting the lowest price. If you want to be sure that your project will be done on time and with high quality you can use our steps that will help you find the perfect contractor for you.
If you are looking for concrete contractors in Kelowna BC (east or west Kelowna) and the surrounding area, we would like to recommend you a group of highly experienced professionals under the name of "Concrete Contractors Kelowna" and they will be able to sort out all your concrete needs.
Do your research
If you do not have some reliable concrete contracting to finish this job for you, always do a little bit of research. A simple internet search will provide you with a list of potential contractors from the concrete industry that is operating in your area. You can also try to ask your friends and family for any referrals.
Always look for experience
It is always a great option to hire contractors that have a lot of experience with this kind of job. To make sure that you are getting great concrete contractors you should look for more details about the company and check how many years they have been in the business.
Measure your interactions
The way a person acts can tell a lot about his personality. You should consider choosing a contractor that will act friendly, will be willing to spend time talking with you, will answer all your questions about the project, and gets back to you in a timely fashion.
Establishing this kind of interaction can go a long way when we are looking for proof of their dedication and high quality.
Looking to hire someone for professional concrete Kelowna? Click here to learn more about us!